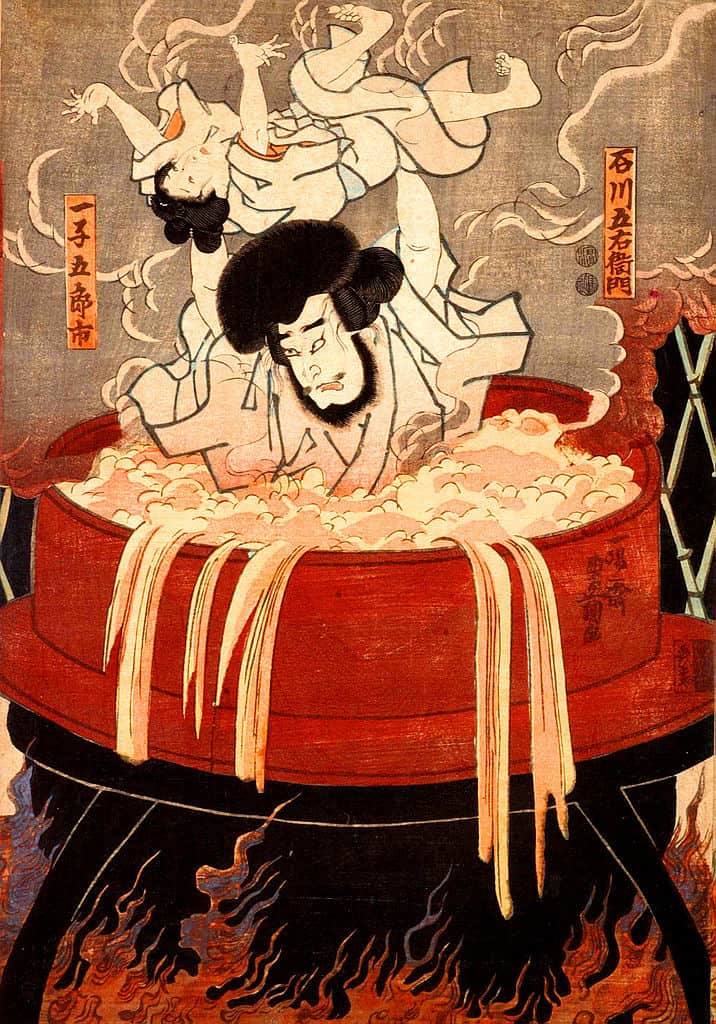 5. Being Boiled Alive was even more horrible than it sounds
Another simple but effective means of killing people in the most excruciating manner possible, this widespread practice involved putting criminals in a cauldron of boiling water over a blazing fire and watching as they writhed in agony for hours. Being boiled alive would cook the victim's body from the outside in, and modern accounts of people falling into hot springs suggest that they would be conscious for most of the ordeal. An added amusement for vicious onlookers would be the scent of cooking meat. The body would also turn red and blister, and breathing the hot air would be excruciating.
At least three people were executed in this way in England in the sixteenth century, all for poisoning others. The method was legitimized by an Act of Parliament passed by Henry VIII after Richard Rouse, the Bishop of Rochester's cook, was found guilty of trying to poison his employer. Even the dull legalese cannot disguise the horror of Henry's law: 'all and every person or persons which hereafter shall be indicted and condemned by order of the law of such treason [poisoning] shall be immediately after such attainder or condemnation, committed to execution of death by boiling for the same'.
Rouse's public boiling at Smithfield drew record crowds because of its novelty, but boiling alive was far more common on the continent. In France and Germany, coiners (people who shaved off pieces of coins and melted them into new currency) were boiled alive between the thirteenth and sixteenth centuries. In Asia, the Japanese bandit Goemon Ishikawa (above) was boiled alive, and Bhai Dhayala, the Sikh martyr, was boiled alive in 1675 in Delhi for refusing to convert to Islam. Disturbingly, in 2017 the former ISIS commander, Abu Abboud al-Raqqawi, revealed that the terrorist group boils enemies alive in engine oil.