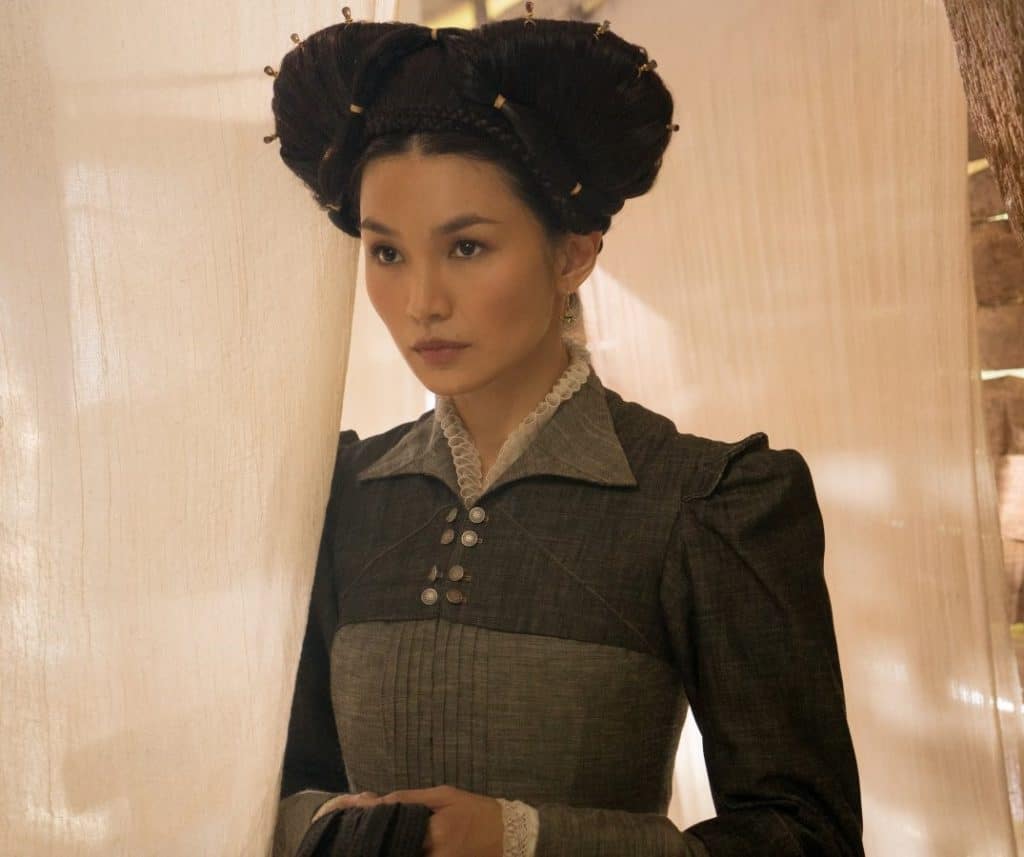 17. Wrong: The royal courts of England and Scotland were nowhere near as culturally or ethnically diverse as depicted by the film
One of the most noticeable imprecise historical inaccuracies in Mary, Queen of Scots, is the presence of a sizable proportion of non-white actors as characters who were historically, for the most part, ethnically homogeneous. Bess of Hardwick, for example, was a daughter of Derbyshire, whilst the cinematic presentation depicts her being played by Gemma Chan, an English-born actress with Chinese parents. Similarly, the role of David Rizzio – Mary's Italian secretary, who in real-life was of white Mediterranean ethnicity, is performed by Puerto-Rican actor Ismael Cruz Cordova whilst Lord Thomas Randolph – Elizabeth's ambassador to Scotland – is represented by black actor Andrew Lester despite being unquestionably Caucasian.
Defending her adaptational decisions, the film's director Josie Rourke acknowledged "we know that the characters that Gemma and Adria and Ismael Cruz Cordova [play] were white" and hence "those are people of color playing those who were historically not people of color." However, Rourke, claiming influence from her theater background, asserted she demanded at the outset of studio discussions that she would not "direct an all-white period drama". Instead, in justifying her choices Rourke contended her work was "a restorative piece" and that through her casting decisions "the past becomes the present".