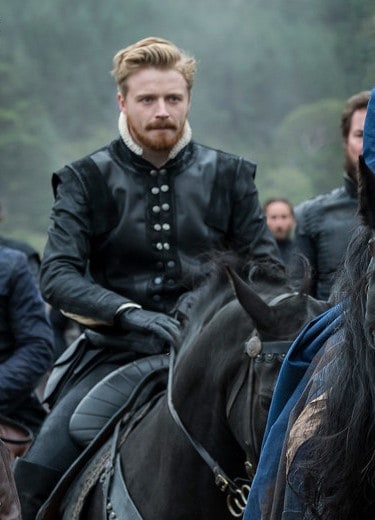 6. Correct: Although not believed to have been intimately involved with David Rizzio, Mary's second husband, Lord Darnley, is suspected of having relationships with other men
Departing London on February 3, 1565, Henry Stuart, Lord Darnley, presented himself before Mary on February 17 at Wemyss Castle. Instantly besotted with the Englishman, the pair were within days inseparable from one another's company. Mary's half-first-cousin via two different marriages by their grandmother, Margaret Tudor, consequently placing both Darnley and Mary prominently in the line of succession for the English crown, the couple were married on July 29, 1565. In advance of the wedding, Elizabeth commanded in vain Darnely, one of her subjects, to return to England in an attempt to prevent the union against her.
As accurately portrayed in Mary, Queen of Scots, Darnley and Mary's relationship quickly soured following their nuptials. Arrogant and prone to excessive drinking, Darnley was an unpleasant husband who grew immensely jealous of his wife's companions, especially David Rizzio. Despite his own extramarital relations with women, habitual chasing after others even once married, historical evidence suggests Darnley equally engaged in same-sex relations. Of particular note, and overlooked by the film in favor of a fictional relationship with Rizzio himself, Darnley's close friendship with Don Francisco de Alava has come under modern scrutiny, with the pair described as "intimate" and enjoyed prolonged overseas trips together.